What is Keyword Keg and How can it help me?
In fiercely competitive industries, using the right keyword research tool, can mean the difference between dominating your niche and being one of the B grade players who are only aware of a fraction of the keywords their customers use.

Keyword Keg is a suite of three keyword research tools that 4500+ SEO Agencies & Consultants have used to gain an edge over their competition.
If you prefer watching a quick 5 minute video, check out the video above, else continue with the article below
(1) Find Keywords Tool
The first tool is the "Find Keywords" tool. Here you can enter up to 30 seed keywords at one time and get keyword suggestions from 11 APIs. Apart from the 11 APIs you also get keyword suggestions from our private database of 3 billion English language keywords.

This results in you getting many thousands of suggested keywords returned with loads of important SEO metrics.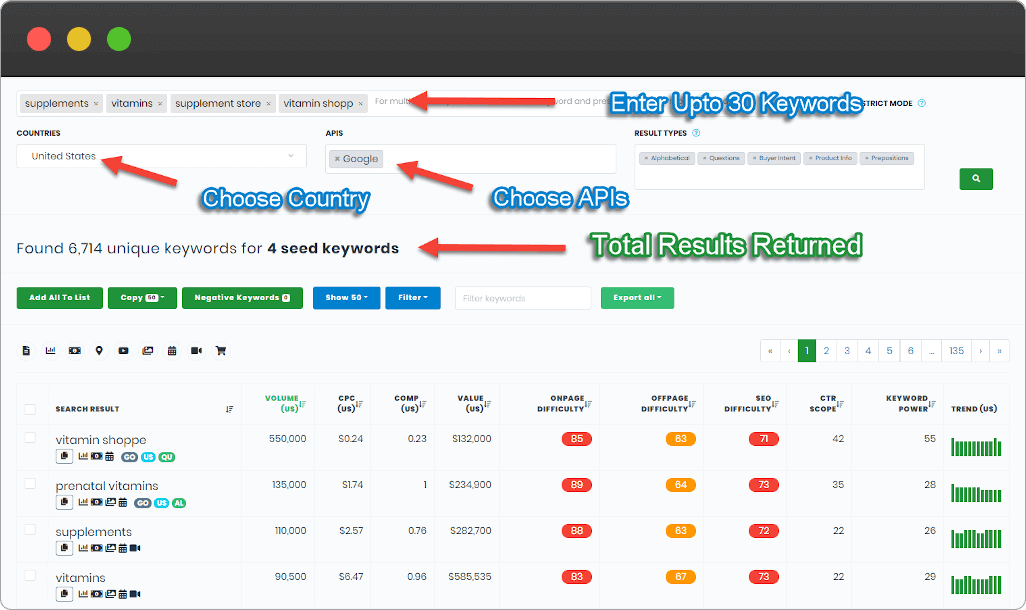 The Volume (US)( column tells you how many users are searching for this keyword every month in the US. The volume data comes directly from Google Keyword Planner and is then improved using clickstream.

The On-Page SEO difficulty tells you whether the top 20 websites ranking for this keyword have been search engine optimized by having the keyword in their title, description, headings or other places in the content.

The Off-Page SEO difficulty tells you how good the backlinks and the domain authority are for the top 20 websites are ranking for this keyword.

The SEO Difficulty score is derived from the On-Page and Off-Page difficulty scores and is the one metric the top SEO agencies use to determine how tough it will be for them to rank a new website for the keyword. Anything above a score of 70 is quite difficult to rank for, while any score below 50 should be much easier. The lower the score the better. You can get detailed information on how the different metrics are calculated and what they mean.

Right below the keyword, you will find certain icons called the SERP icons. These give you additional information on the keyword such as whether there are videos shown for the keyword, or if freshness is an important ranking factor.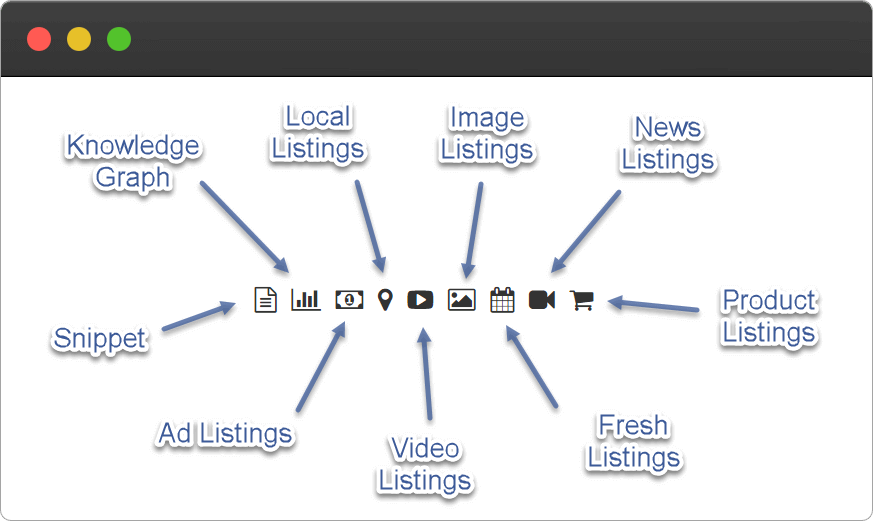 Apart from the SERP icons, we also categorize the keywords based on whether the customer has a buying intent while searching for them, or is looking for product information, or whether the keyword is a question, that you can answer and acquire a "featured snippet".

Finally, to complete the feature set, we have an advanced filter to let you filter keywords on every data point possible and use negative keywords to hide certain keywords not important for your business. You can also export all the keywords and metrics to a CSV, Excel or a PDF file.


(2) Import Keywords Tool
The second tool is called the "Import Keywords" tool. You can use this tool to quickly get metrics for keywords you already have. These can be keywords you've acquired from another tool like Google Search Console, or from the websites of your competitors.

There are two ways to use this tool - you can either paste keywords directly into the text area and generate the metrics instantly or if you have the keywords in a CSV or Microsoft Excel file, you can upload the file to Keyword Keg and then download the same file back, with all the metrics appended. To upload the file, you need to click on the "Upload CSV/Excel file" link.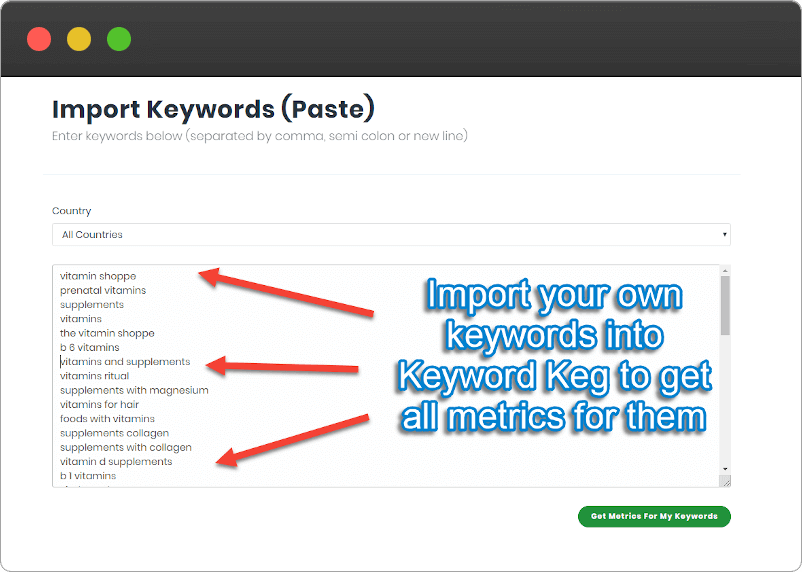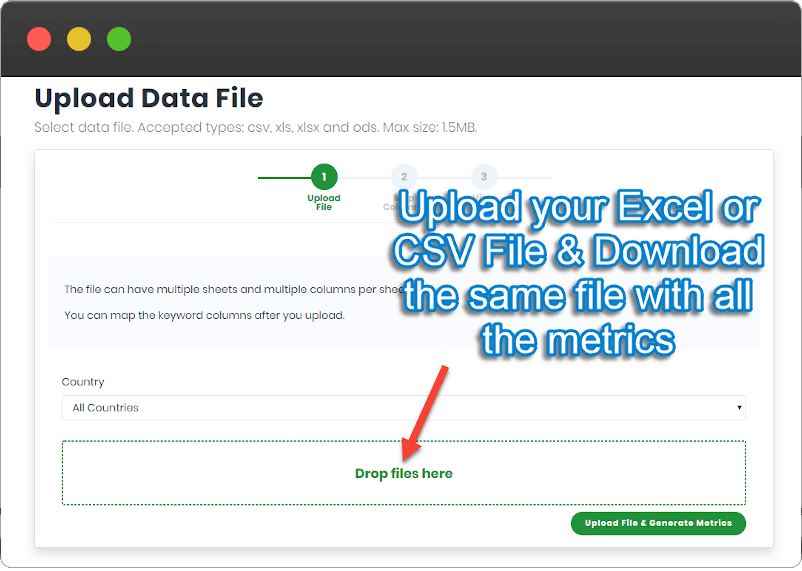 (3) Merge Words Tool
The third and final tool is called "Merge Words", that lets you enter a bunch of keywords and generate multiple combinations from those keywords along with their metrics.

Merge words is useful for ecommerce players who have products with different colors and for different people. For example, you can load the sample data and see the combination of keywords that are created from the list you've given. This is a great way to find more keywords to target if you are an ecommerce business.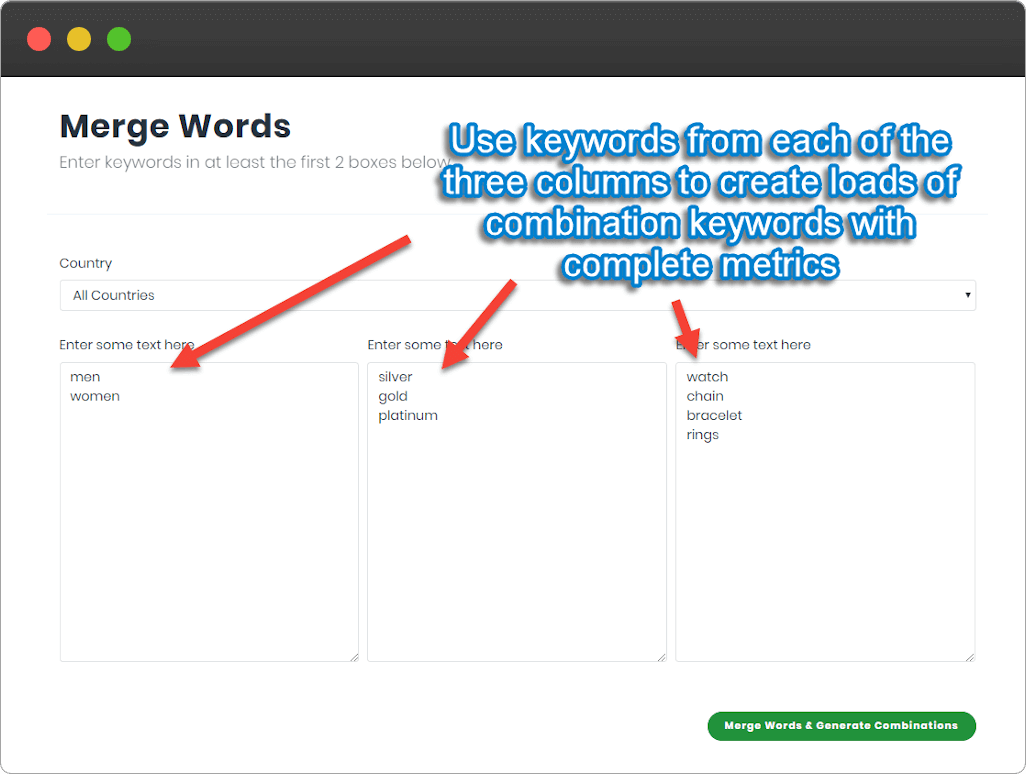 Apart from these three keyword tools, we have features that you expect any tool to have - for e.g. the ability to save your keywords to a list and to then export them, the ability to customize columns so that you only see metrics that you really care about and the ability to view a list of all your exports.
(4) Keyword Metrics for SEO
In addition to monthly search volume & CPC, Keyword Keg provides you with our proprietary SEO metrics - On-Page Difficulty, Off-Page Difficulty, SEO Difficulty & CTR Scope. Below is a short video that explains these metrics or you can read an article on them.
(5) SERP Features (shown as SERP icons)
You can find out which SERP features exist for every keyword by looking at the SERP icons shown under the keyword. Below is a short video that explains SERP features or you can read an article on them.