SERP features guide for effective keyword research in 2020
Why are SERP Features important?
In the last few years, Google has been showing many more SERP features above the organic results, causing click-through rates to drop massively.
SEOs need to change how they do keyword research to remain competitive in this ever-changing world created by Google.
In this guide, you will learn what SERP features are, why they matter in Keyword Research, and what you should do to remain competitive.
What are SERP Features?
A SERP feature is a listing on a Google SERP that is not a traditional organic result. These can be snippets, knowledge graphs, Google AdWords listings, and so on. Each of them competes with the organic results for traffic, and as Google has increased the number and types of SERP features it shows, the traditional organic results have massively lost their traffic to these features.
At Keyword Keg, we scrape Google for every keyword. Since we scrape the SERP, we store information on the SERP features for every single keyword and show them in our tool as a series of icons that we call SERP icons.
We show these icons for the top nine types of SERP features - these are featured snippets, knowledge graphs, ad listings, local listings, video listings, image packs, fresh listings, news box, and product listings.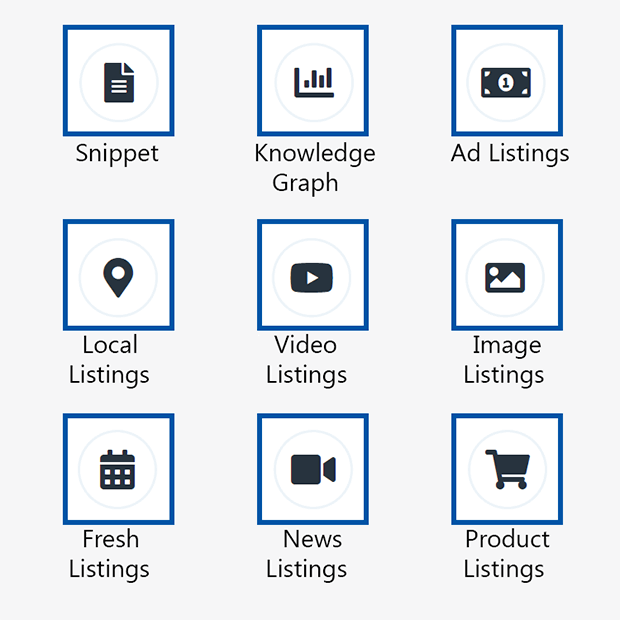 SERP Features explained in detail